Always in Season Toolkit
Are you interested to learn how your community can better support the agriculture, food and beverage sector year-round?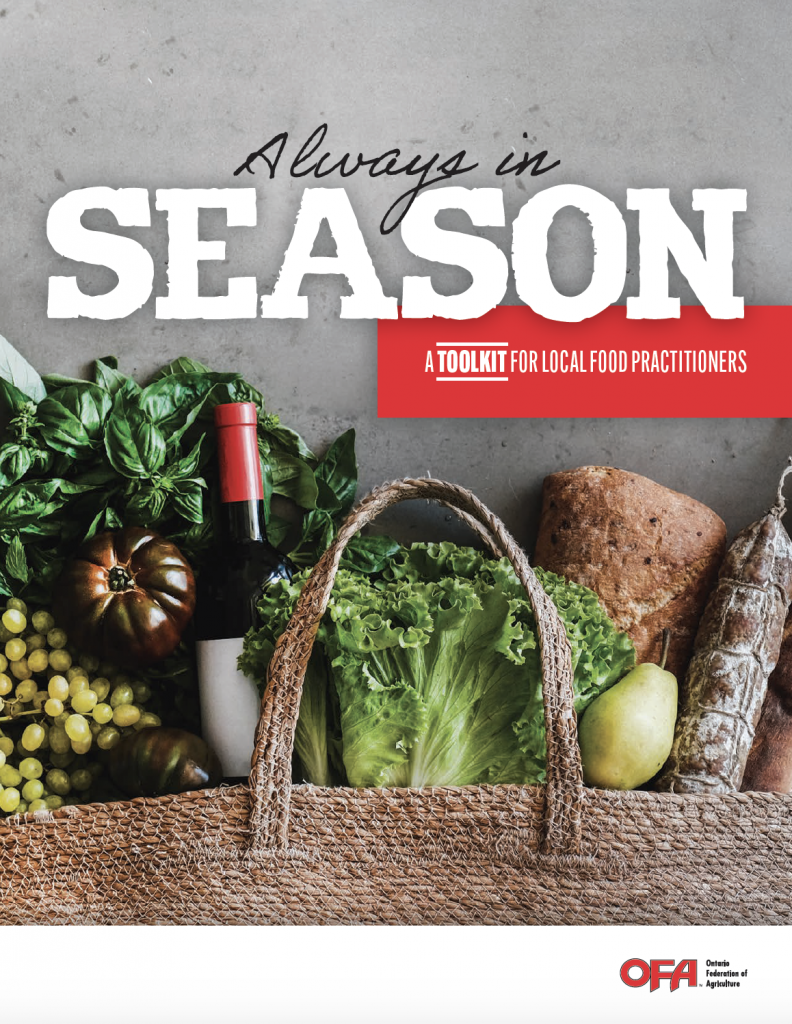 The Ontario Federation of Agriculture (OFA) has released Always in Season: A Toolkit for Local Food Practitioners, with support from project partners listed below, including the Golden Horseshoe Food and Farming Alliance, Wilton Consulting Group, and Canadian Agricultural Partnership funding.
The project aims to increase local food sales, provide new opportunities for local producers for value-added agriculture, enhance agri-tourism and culinary tourism opportunities, and elevate the brand of local agricultural products.
"Now, more than ever, the importance of agricultural partnerships and the food value chain from farm to table is paramount. Supporting agriculture communities and systems help us to sustain the economic driver that food and agri-tourism has become," shares Johanna Downey, Chair of the Golden Horseshoe Food and Farming Alliance.
The toolkit will guide communities through potential activities, key performance metrics, funding opportunities, and ways to collaborate to support the agri-food sector.
Project partners: the Golden Horseshoe Food and Farming Alliance, Greenbelt Foundation, South Central Ontario Region Economic Development Corporation, Northern Ontario Farm Innovation Alliance, Greenbelt Fund, Meat and Poultry Ontario, Rural Ontario Institute, Food and Beverage Ontario, Rural Agri-Innovation Network, Ontario Fruit and Vegetable Growers' Association, Ontario East Economic Development Commission and Farm and Food Care Ontario.