Durham Region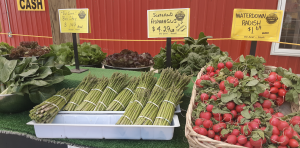 » Durham Farm Fresh has an extensive farm map as well as information on seasonal availability, retailers, events and more.
Halton Region
» Explore Simply Local – Your Guide to Halton Farms for Halton farms and markets, as well as additional information on seasonal availability, nursery and garden centres, farm safety tips, recreational activities and more.
City of Hamilton

» Environment Hamilton, the City of Hamilton's Economic Development Division, and Tourism Hamilton have released an online version of the Hamilton Farm Map and Directory. The map features several local farmers and farmers' markets in the area.
» Learn more about the Hamilton Farmers' Market (est. 1837) here.
Niagara Region
» The Niagara Region has provided a Farmers' Market directory, including hours of operation.
» Tourism Niagara also has a list of local Farmers' Markets
Peel Region
» The Grown in Peel Map produced by Peel Region allows visitors to search for farms, retailers and markets by product, category and distance.
» Headwaters Farm Fresh also allows you to find local food on maps, categorized by farmers/producers, markets, restaurants/caterers, or retailers.
City of Toronto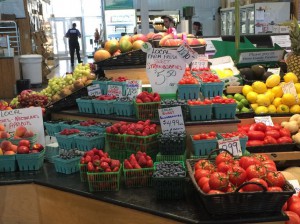 » The City of Toronto website has compiled a list of markets, CSAs and other information on finding local across the city.
York Region
» The York Farm Fresh Association has launched an informative Guide Map, featuring numerous farms, farmers' markets, and food & fair events. 
Hungry for more resources?
Visit: