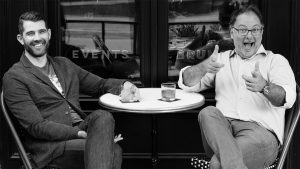 Equal Parts Hospitality is a driving force in the hospitality industry in Hamilton, Ontario, managing some of the city's most popular event spaces and restaurants (like The French and Aberdeen Tavern), in addition to a catering arm of the business.
Jason Cassis and Jerrett Young are the Co-Founders and CEO's. "At Equal Parts Hospitality, we all come to work everyday because we love what we do. Not only do we have a passion for hospitality, great cuisine, and excellent food service, but we also have a deep affection for the city of Hamilton. Being able to contribute to the blossoming growth of this beautiful city really pushes us to be our best selves each and everyday," Jason shares with us.
"We understand the importance of cultivating a diverse and dynamic landscape – this priority is why we work so hard to make each team member feel valued. Our goal is to empower each employee to grow within the company by providing them with the tools and resources they need in order to be successful."
At the start of this year, Equal Parts had about 100 full-time and part-time employees, which has been significantly decreased due to COVID-19.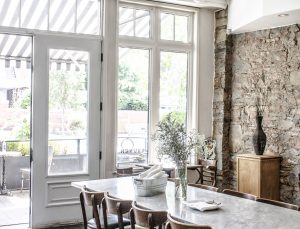 To get a glimpse of what COVID has meant for the foodservice industry, we recently connected with Equal Parts. See our November 2020 Q&A below with Dallas Lombardi, Equal Parts Vice President, Sales and Special Events:
What has COVID meant for the hospitality & food-service industry?
We are in a unique, and tough situation. Costs are high and tables are empty. Event venues and restaurants rely on group social environments and in-person interaction. Not to mention, for the most part, the option of working from home does not apply to hospitality workers.
The impact on our service staff is significant. Hospitality workers are passionate about serving a welcoming and memorable experience. We are very mindful with our teams in how we empower them to preserve the experience while maintaining a safe environment for our guests and staff.
How have your restaurants been adjusting this year?
We are constantly pivoting to ensure our offering is relevant.
Our objective is to continue to serve our community and offer an exceptional culinary experience, while upholding our responsibility to keep our staff and guests safe. We are continually evolving in our takeout, delivery and offsite catering offering.
Our menus are available on Uber Eats and Shopify. We are also now offering specific themed menus for office parties, virtual meetings and even small house parties.
Are your picnic baskets shared on Instagram one example of a new offering?
Our picnic basket was originally conceptualized in early Spring 2020. We wanted to create a "Picnic in the Park" themed event to provide the community with a safe environment to socialize and have a meal together throughout the Spring and Summer months. The concept evolved and we began offering it to our corporate clients who were seeking a fun and seasonal option to offer their employees while hosting virtual team meetings. It is everything you need for two delivered in one basket with very little handling required.
We offer four varieties, Picnic in the Park, Country Living, It's Just Lunch and Cottage Life. We are just about to roll out a beautiful Fall/Winter offering with a similar concept!
What do you see as your biggest challenges and successes? 
The greatest challenges are consumer confidence and the long-term implications that will continue well into 2022.
Our successes within the day to day operation, weddings, virtual events, catering, takeout and delivery are a direct result of an extremely dedicated and strong team who continue to collaborate and innovate. We are extremely lucky to have such a dedicated team.
Tell us a bit about the Save Hospitality campaign and why it's important?
Generally, this industry operates on slim margins and is very precarious.
There is a general perception that restaurants make lots of money and that is simply not true – labour and food are high costs that can be difficult to control.
Decision makers need to understand how hospitality touches a variety of industries and why a long-term approach is necessary.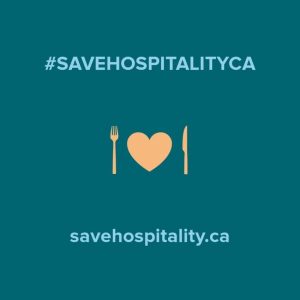 To learn more about this campaign, visit SaveHospitality.ca.