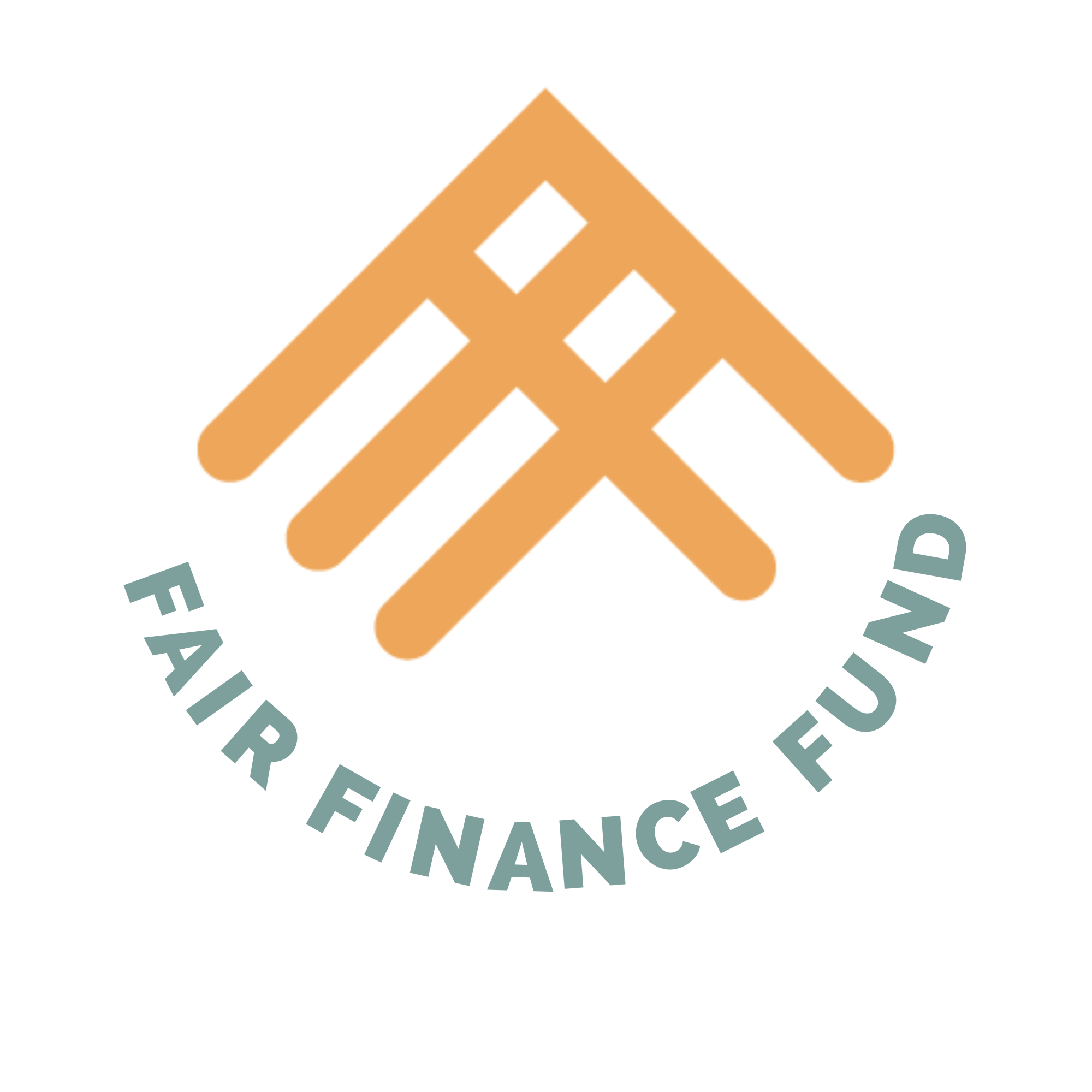 The Fair Finance Fund is set to raise $2 million by the end of 2021 to support Ontario's local food and farm sector.
The Fund, which first launched in 2019, offers community bonds to those interested in making an impact with their investments. Every dollar invested goes directly to local food and farm social entrepreneurs who are building sustainable local food systems, strong local economies and climate resilience in Ontario.
"We are so grateful and honored that so many people have made the commitment to invest with the Fair Finance Fund; the investors we see are leading the way to a new approach to investing, one that demands impact, equity and long-term strategies," shares Sally Miller, Project Manager of the Fair Finance Fund.
It's about supporting the future of our food system and the future of financing.
"We're looking at the future farmers of Canada and saying if we want a real food system, we need to support these people who are viable and innovating," Sally tells the GHFFA.
The Need
Like any business, trusted capital is a necessity for food and farming businesses to survive. Yet, there is often a gap in support.
The Fair Finance Fund's mission is to mobilize equitable and accessible capital for Ontario's food and farm enterprises that are creating social, environmental and economic benefits.
The Fund considers the entire food system, while putting a focus on reaching underserved communities—like young farmers—who often face significant barriers to capital.
And it's about more than handing over funds. Mentorship and relationship-building is a key part to their process. The Fund keeps in close contact with their clients, supporting, promoting and working with them along the way (e.g. helping to measure custom indicators) to support their goals.
"We're aiming to animate the entire food system," Sally tells us. "We have to support markets, and the people and infrastructure who support them. As development encroaches on farmland, their input and suppliers will move away. If there's not enough livestock producers, for instance, large animal vets will move away, making it harder for all livestock producers. So a lot of the work we do is to build and protect the entire farm and food system — not just individual farmers, but the entire community. It's easier to be a farmer if you're next to other farmers."
The Impact
Since 2019, the Fund has invested over $850,000 into social enterprises across the agri-food value chain. These investments have resulted in over $3 million in local food sales, 53 jobs expanded and maintained, 134 suppliers supported in Ontario, and positive environmental impacts like reduced GHG emissions and increased soil health.
"More than any other financial institution," says Max Barill, owner of Lowlands Fire Food in Oshawa, "the Fair Finance Fund understood our motivations and the positive impact our business aims to have. Because of this, they are now a key partner in not only helping our business's profits grow but also in growing our environment and social impact."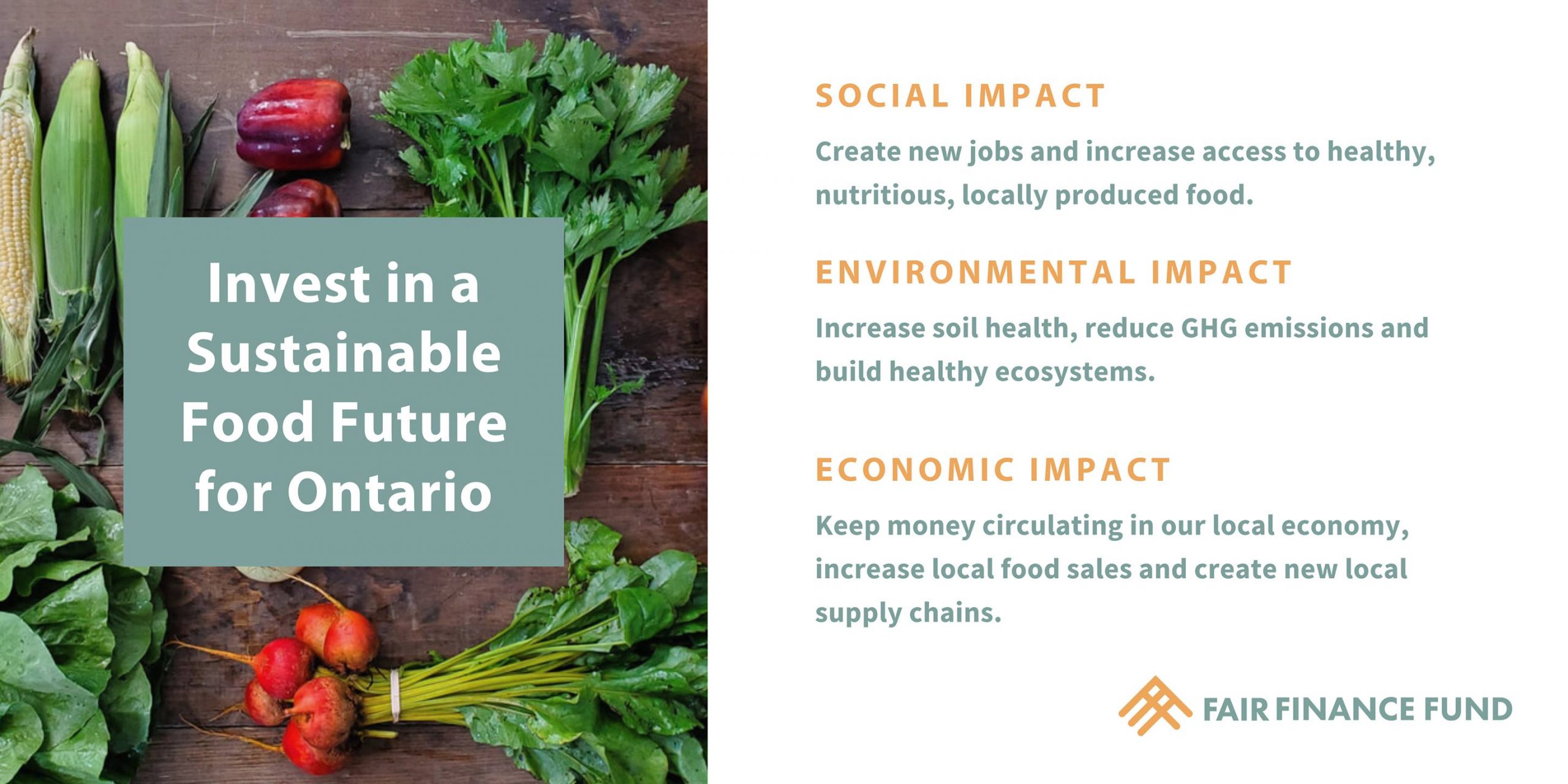 The Fund is also helping Hamilton's popular Dundurn Market grow, who were recently featured in the Hamilton Spectator.
You can read more about the various loan clients and their work on the Fund's website here.
The Investing
Individuals, accredited or not, can invest, as well as institutional investors (like family foundations).
And there seems to be a lot of interest in this opportunity to align one's values with their investments — when they launched this latest offering, the Fund already had over 50 investors on the waiting list.
"Your investment provides more than a financial return," shares Sarah Bakker, president of the Fund and owner of Field Sparrow Farms. "As we watch the effect of drought and wildfires on our farmers out west, investing in a resilient food future for farmers and eaters alike is important. Your dollars are helping to build that future."
Ongoing investor information sessions are giving potential investors the opportunity to learn more, with upcoming sessions on August 16th and September 1st. The sessions are generally intimate and offer the opportunity to ask any questions.
If you'd like to learn more about the Fund and how it works, visit the Fair Finance Fund website or contact invest@fairfinancefund.org.