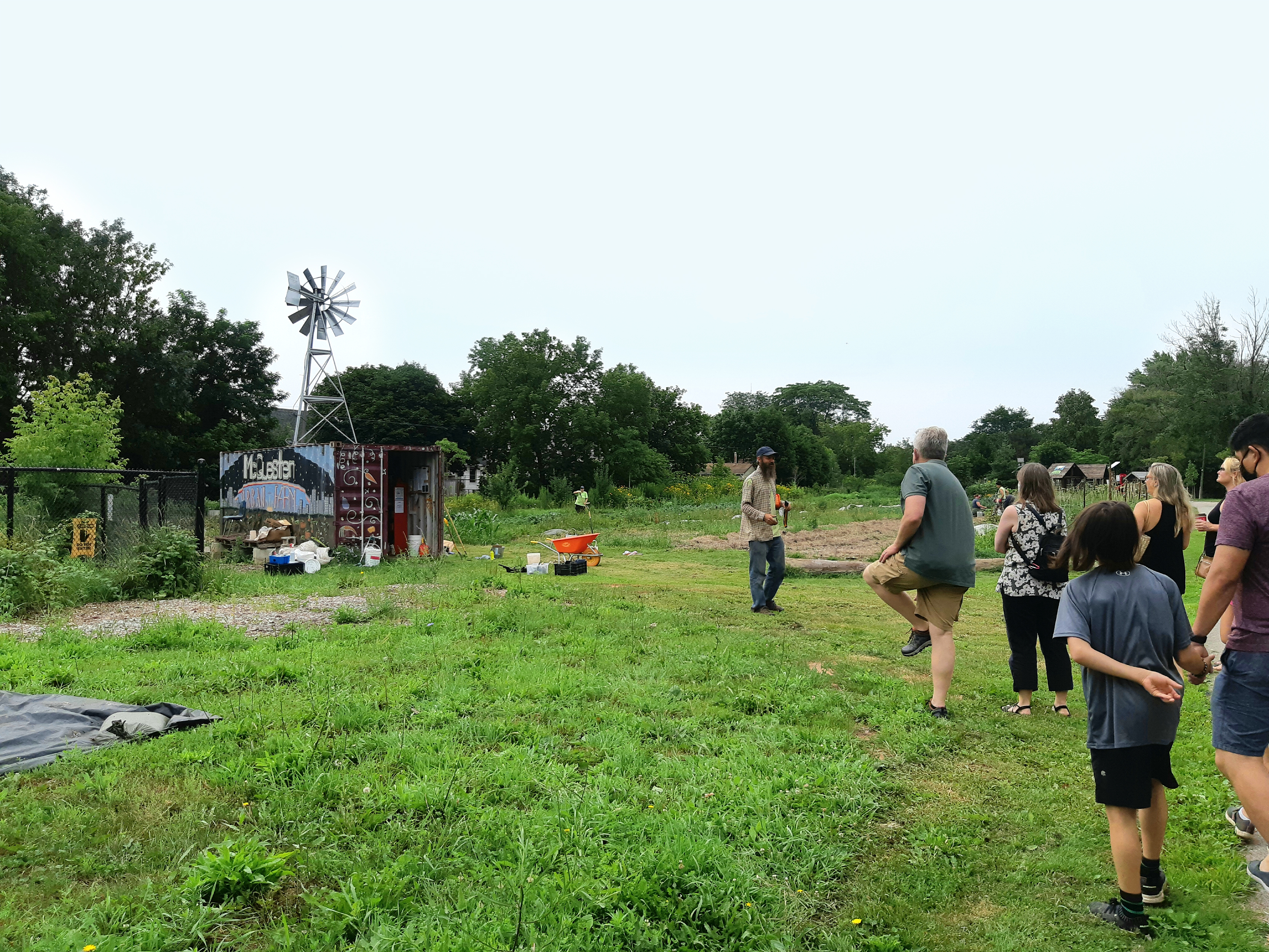 Hamilton's Farm Crawl brought flocks of visitors out to a variety of local farms this past weekend, offering lots to see, learn, do and taste all in one day.
Farm Crawl Hamilton began in 2011, when the owners of Manorun Organic Farm, Weir's Lane Lavender & Apiary, and Jerry's Berries (aka Lotsa Hostas) came together to brainstorm a fun way to open up their farms to the public so people could learn firsthand about local agriculture.
Since then, the annual Crawl has grown in size as it continues to show off the diversity of farms in the area and all they provide for the community.
The event runs for a few select Saturdays throughout the summer, with participants moving from farm to farm themselves, choosing their path for the day and how long they spend at each location.
July 2021's Farm Crawl featured McQuesten Urban Farm, Lickety Spit Fibre Farm, Speckle Park Farm, Simpler Thyme, West Avenue Cider, Westfield Flowers, Manorun Organic Farm, and Jerry's Berries/Lotsa Hostas.
Get a glimpse of each farm and what they have to offer below:
While most of the crawl's farms are on the outskirts of Hamilton, McQuesten Urban Farm is a 3+ acre farm in the city's east end. This community farm grew out of an initiative to increase food security in the area; and in addition to securing a nutritious and sustainable food source for the community, the farm has also worked to create a positive change in the neighbourhood by providing volunteer opportunities for citizens of all ages, adding economic value to the area, and fostering strong bonds amongst residents. Farmer Kevin Hamilton offered insightful tours throughout the Farm Crawl day to talk about the farm and his passion for building healthy soil systems. Their farm-fresh produce was also for sale at the onsite Saturday morning market.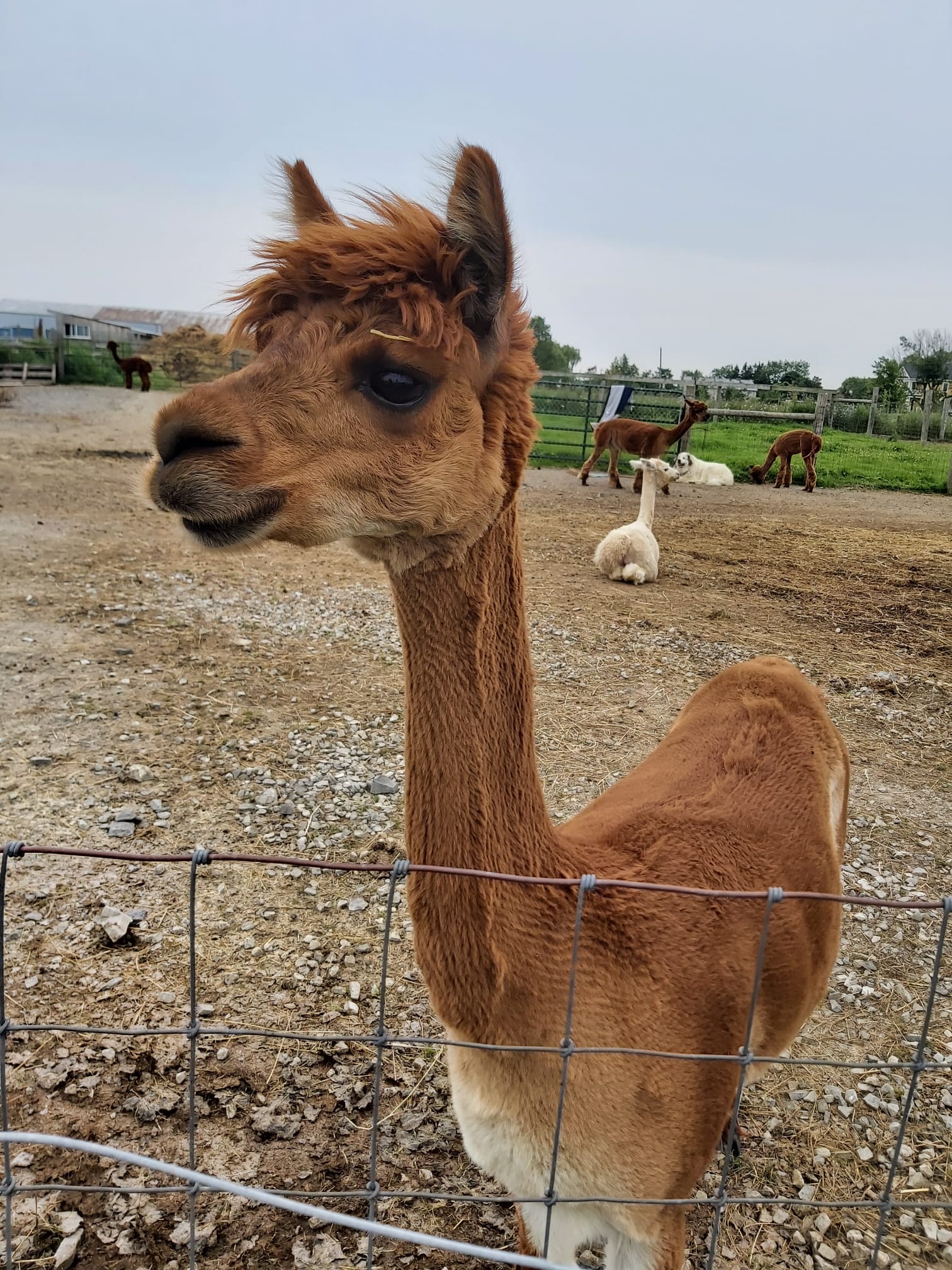 Lickety Spit Fibre Farm is a family-run sheep and alpaca farm that produces small-batch yarns, rovings, and other fibre materials and handcrafted items. Visitors to Lickety Spit got to feed the many sheep and alpacas, learn a bit about the animals, and see demonstrations of fibre preparation and dyeing, spinning, weaving and needle felting. Their farm store sells a selection of wool and alpaca-related goods, such as yarn, socks, soaps and more.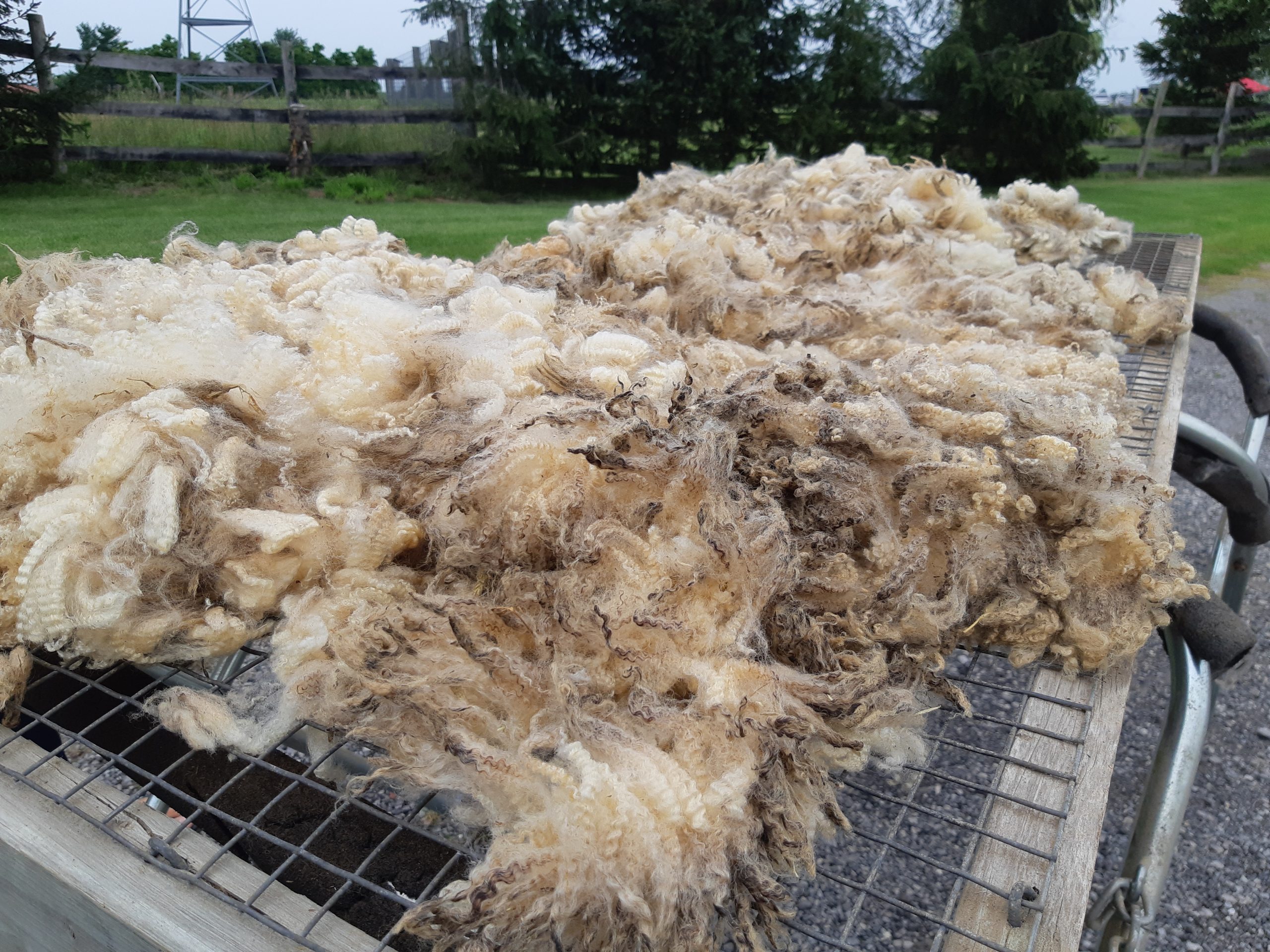 Speckle Park Farm is a small 4th generation hobby farm currently raising Speckle Park cattle, a Canadian breed established in 1986 in Western Canada — one of only a few beef cattle breeds developed in Canada. Visitors to this farm got to meet the herd up close and learn about the cattle. The farm also has a flock of free range laying hens and a large vegetable garden.
Simpler Thyme is an organic farm growing over 100 varieties of fruit, vegetables and herbs. They provided farm crawlers with a digital map to go on a self-guided tour of the farm, which includes their maple shed and greenhouse. Food served throughout the day also gave a delicious taste of what the farm has to offer — in the morning they served pancakes with their own maple syrup, and in the afternoon they had a vegetable stew made with in-season produce.
West Avenue Cider is on a 75 acre estate with over 100 types of heritage apple and pear trees. Farm crawlers had the opportunity to relax on a picnic bench or stroll through the scenic apple orchards with a complimentary glass of one of their award-winning ciders from the cider house, which are crafted from 100% Ontario grown heritage apples.
Westfield Flowers is a family-run farm located on a century plot that the family purchased in 2017. All their flowers are started from seed on the farm, which include a wide selection of annuals, as well as tulips, peonies, lavender, lilacs and a number of other perennials. The farm also has free-range hens and grass-fed beef. Farm crawlers got to stroll through the beautiful flower fields, visit the goat pen, and check out a sawmill demonstration.
Manorun Organic Farm is a family-run farm that has been farming here organically for 25 years, offering produce through a popular Community Supported Agriculture (CSA) program. In fact, their CSA harvest basket program swiftly sold out for the 2021 season (and currently has a large wait list). If you visited Manorun for the Farm Crawl, you likely headed out to feed the pigs some nuts and tour their restorative agriculture Oak Savannah field, seeing other animals along the way.
Lotsa Hostas gave visitors the opportunity to wander through their gardens and view the immaculate collection of mature hostas and other perennial plants. A pathway of plants for sale then led to the other section of the farm, Jerry's Berries, where there were guided tours through the large raspberry patch. For the Crawl, they also had an observation hive set up to learn about bees, with honey, homemade jams and raspberry sundaes for sale.
We encourage you to learn more about these impressive businesses on each of their websites (all linked to above).
If you're interested in attending the Hamilton Farm Crawl but missed out on this July 2021 date, be sure to visit https://www.farmcrawl.ca/ for future dates!