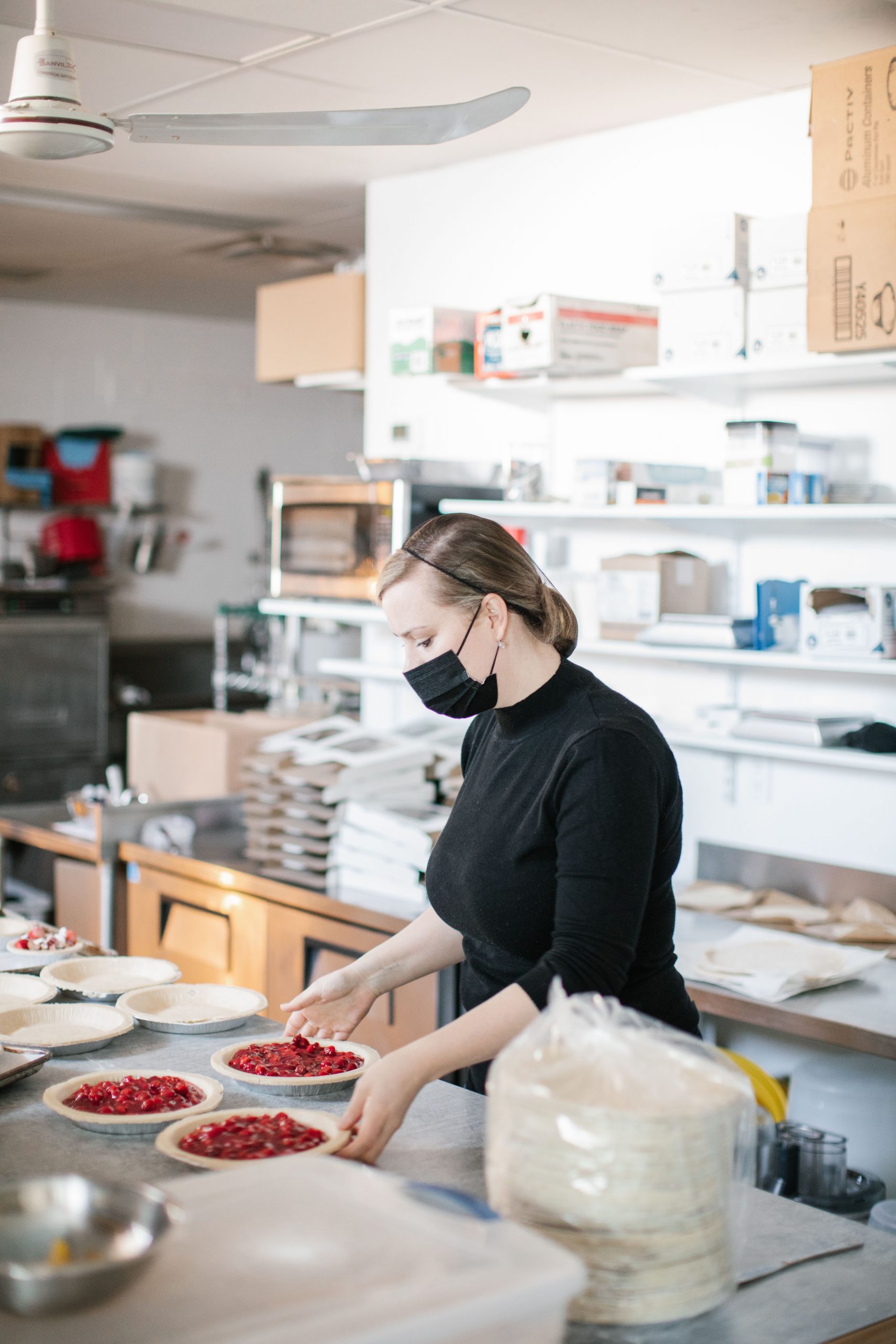 Before launching what is now called Niagara Food Company in 2010, Beth McIntee was baking pies to sell at a local farm as Sweetie Pie's Bakery. Since then, that love for baking and farm-fresh food has evolved into a boutique grocer that offers made-from-scratch baked goods and gourmet meals.
"I started Niagara Food Co. because I saw opportunity in being surrounded by some of the best farmland and produce," Beth tells us. "Not as many people were doing this 11 years ago, so it wasn't a hard sell. People were dying for fresh, local products like these."
Beth now has 6 full-time employees at her store in St. Catharines, where they cook and bake everything onsite.
For both their sweet and savoury recipes, sourcing from local farms has always been a staple ingredient. Beth has built relationships with many farms throughout the region, working especially closely with DeVries Fruit Farm and Cherry Lane.
Prior to the pandemic, a large portion of the business was supplying their frozen pies to various farm markets across the region. But like most businesses, Niagara Food Co. went through some big changes over the last year: they moved from focusing primarily on wholesale to retail, they launched a home delivery service, and they increased their pre-made meal offerings.
The specialty pies, though, remain the cream of the crop. In fact, their Pie of the Month Club, which is about to enter its fourth year, has seen nothing but growth.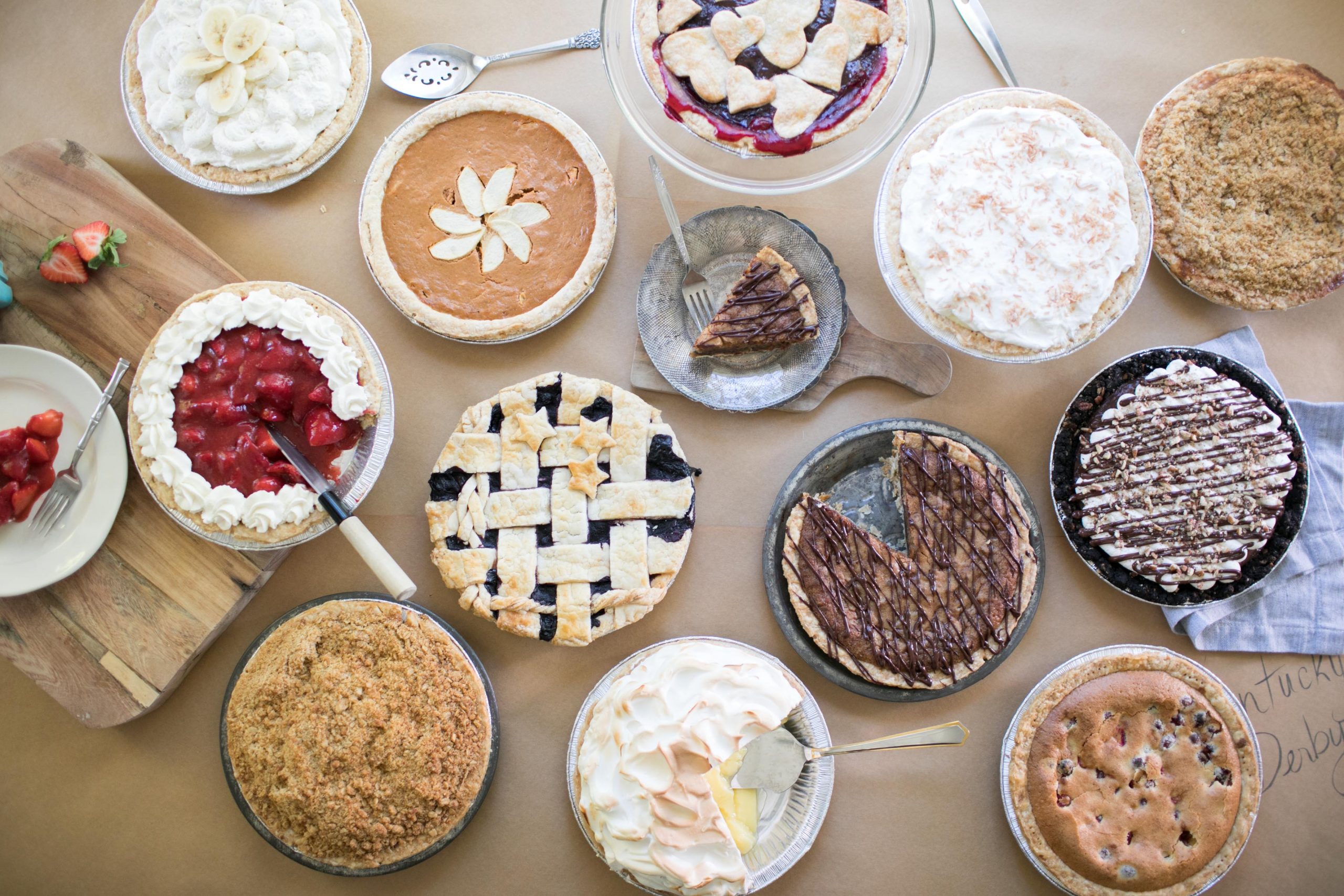 The Pie Club is a monthly subscription to different specialty pies (ones not sold in store), featuring fresh seasonal ingredients — think cranberry, rhubarb, strawberry, blueberry, nectarine, grape and more.
Subscribers can join any time for a consecutive 6 or 12 month option.
In its first year, the club had about 20 members. Now, it's up to over 100, including almost all of the original members.
From building loyalty with customers to securing orders in advance, there's a few good reasons subscription food services of all kinds have grown over the last couple of years.
For Beth, it's largely been about meeting new people and growing those relationships in the community.
"I love to do new things, and I wanted to reach a customer base that we weren't reaching with our regular products," Beth explains. "So the Pie of the Month Club is something new and fun for us every month that has helped us interact more with our community. We get feedback on the various pies and get to meet more people with the pick-up's, which I've been loving."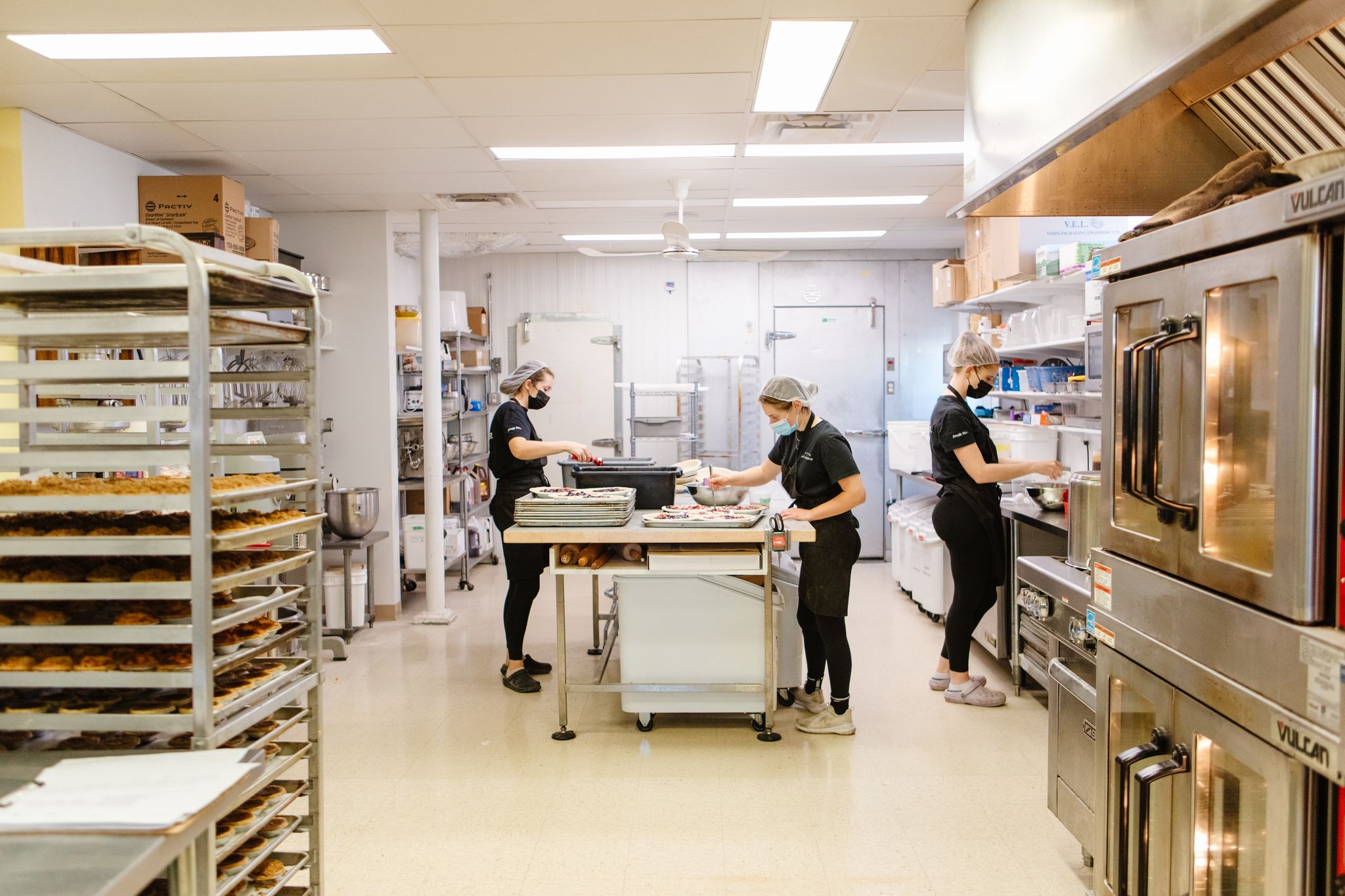 And since they know quantities for a predetermined monthly date, the subscription offers the team the opportunity to flex their creative muscles.
"It gives us time to do something totally different every month. We try to highlight what is in season, but with a fun twist. So during peach season, we won't just do a peach pie, but maybe we'll do something like a whisky peach pie."
It's also been rewarding for the Niagara Food Co. team to hear how the Pie of the Month Club has fostered socializing — something good food naturally seems to do.
"Not only are we meeting more people because of it, but our customers have told us they started to invite neighbours or friends over every month to try the pies," Beth says.
"And even in lockdown, when we couldn't gather and we were offering curbside pick-up out front, it still gave people something to look forward to then, too — and it feels so great to be that bright spot for people. That's the number reward of it all."
Learn more about the Pie Club and Niagara Food Co.'s other offerings on their website: https://NiagaraFoodCo.ca/