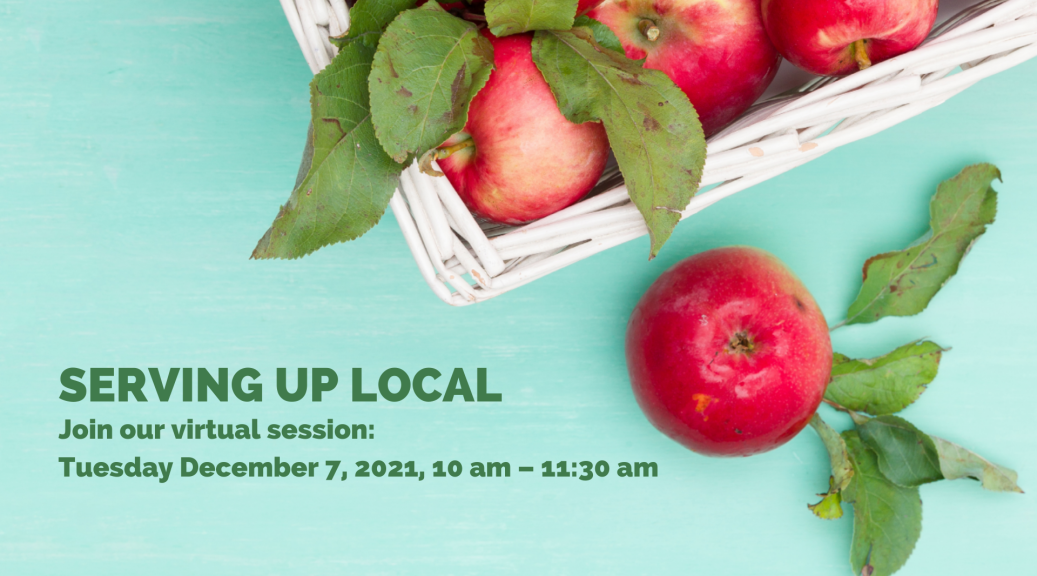 The Golden Horseshoe Food and Farming Alliance (GHFFA) will be sharing results from our most recent Serving Up Local work on Tuesday, December 7, 2021, at the Agriculture Economic Development and Planning Community of Practice.
Register here to join us to learn about opportunities to bring local food producers and processors together with your municipally-operated facilities. There will also be a Contract Specialist from MEALsource and an Ontario abattoir sharing their on-the-ground experience and recommendations.
The first phase of our Serving Up Local project resulted in a combined increase of 23 per cent in local food purchasing in 9 long-term care homes! The second phase of the project, Serving Up Local II, is an economic analysis research project exploring the economic impact on long term care homes who increased their local food purchasing. Research results are intended to assist the province in setting realistic goals for Broader Public Sector local food procurement under the third pillar of the Local Food Act and to shape recommendations to the Ministries of Health and Long-Term Care.
You can learn more about our Serving Up Local project here, where you'll find reports, toolkits and other resources.