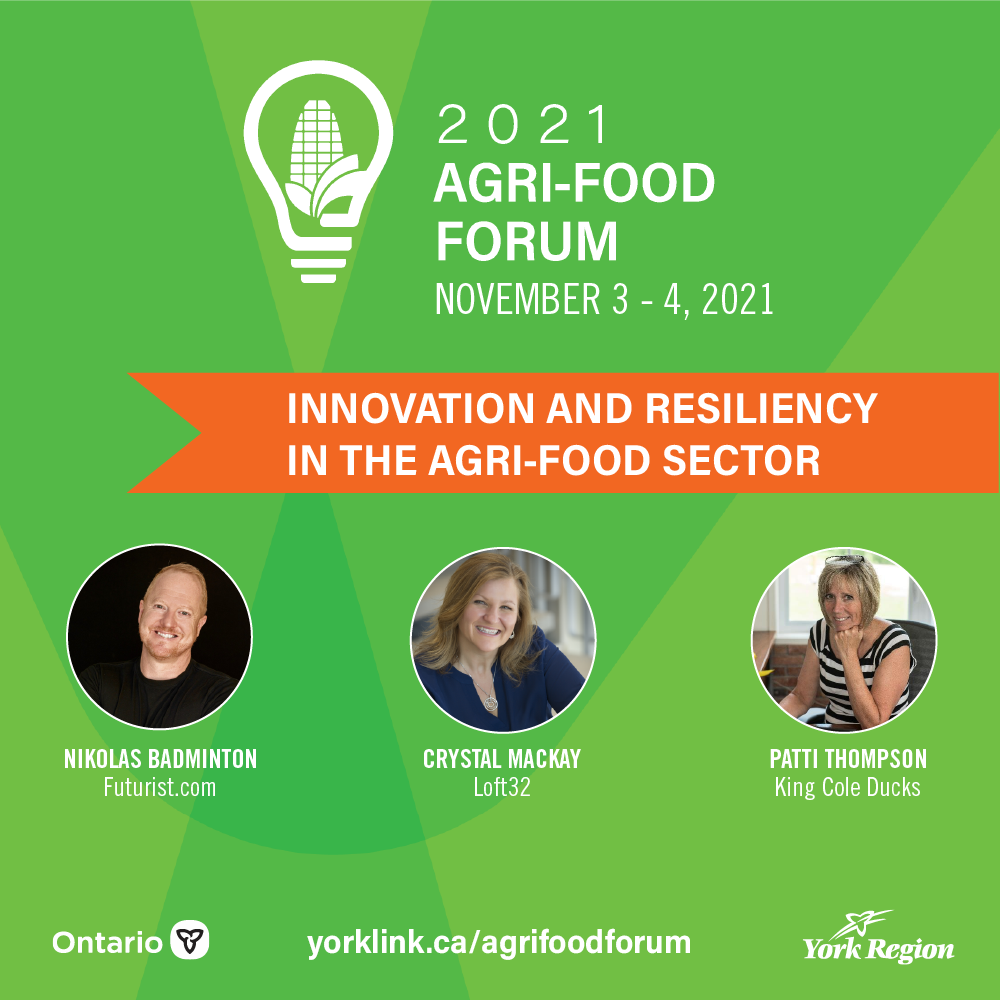 The 2021 Municipal Agriculture Economic Development and Planning Forum (2021 Agri-Food Forum) is being held virtually from November 3 to 4, 2021!
This annual event brings together stakeholders from across Ontario to learn, network and celebrate our diverse agriculture and agri-food sector. This year the event will be hosted virtually by The Regional Municipality of York in collaboration with the Ministry of Agriculture, Food and Rural Affairs.
This year's theme is enabling "Innovation & Resiliency in the Agri-Food Sector", with panel sessions focused on agri-tech, entrepreneurship, exploring innovative ways of doing business and building a resilient agri-food sector in response to the COVID-19 pandemic.
Attendees will also be able to register for breakout sessions on Day 2 on topics ranging from local food initiatives to specialty crop areas, event barns in the Golden Horseshoe and more!
This is a great opportunity for those with an interest in regional and local economic development and land use planning to learn, network and share experiences. Speakers include world-renowned Futurist Nikolas Badminton; Crystal Mackay, CEO of Loft32 and Patti Thompson, Vice-President, Marketing, King Cole Ducks.
Register today and learn more at yorklink.ca/agrifoodforum.